Lisa Reihana and Nigel Borell: Wairau Maori Art Gallery opening for He Wai Ngunguru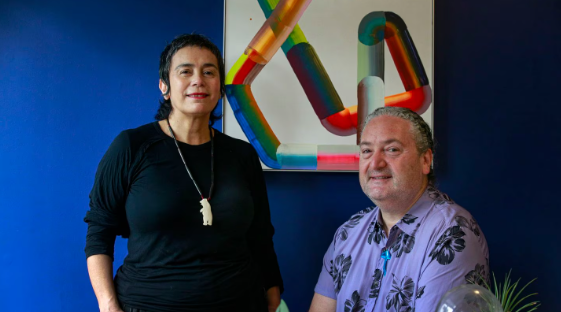 The art world superstar – lauded at Venice, feted by London, centre-stage in Sydney Modern – is praising suburban Auckland.
More specifically, Lisa Reihana (Ngāpuhi, Ngāi Tūpoto, Ngāti Hine, Ngāituteauru) is chatting cheerfully about her childhood on Māui Pōmare Street in Blockhouse Bay. "We had loads of fun," she says, effortlessly throwing up westside hand signs in her inner-city terrace house, eliciting a laugh from leading curator Nigel Borell (Manurewa).
Reihana fondly remembers holding big sticks and charging cars to drive down the street. Stopping native frogs from getting squashed. Singing Christmas carols with the Yandall Sisters. Picking blackberries for pies. "Coz people were quite poor so you just had to be really on-to-it, collect things and make things happen," she says.
This is more than idle nostalgia. Reihana describes the neighbourhood as "a government scheme to create integration across people so […] we had Samoan, Niuean, English, German people – I had a little street I grew up on and it was like The World." It's been a huge influence. "My work speaks to that all the time, bringing people together. So, when I look back on it, I think 'ah ok. So, I was an experiment. My artwork comes out of a cultural experiment'."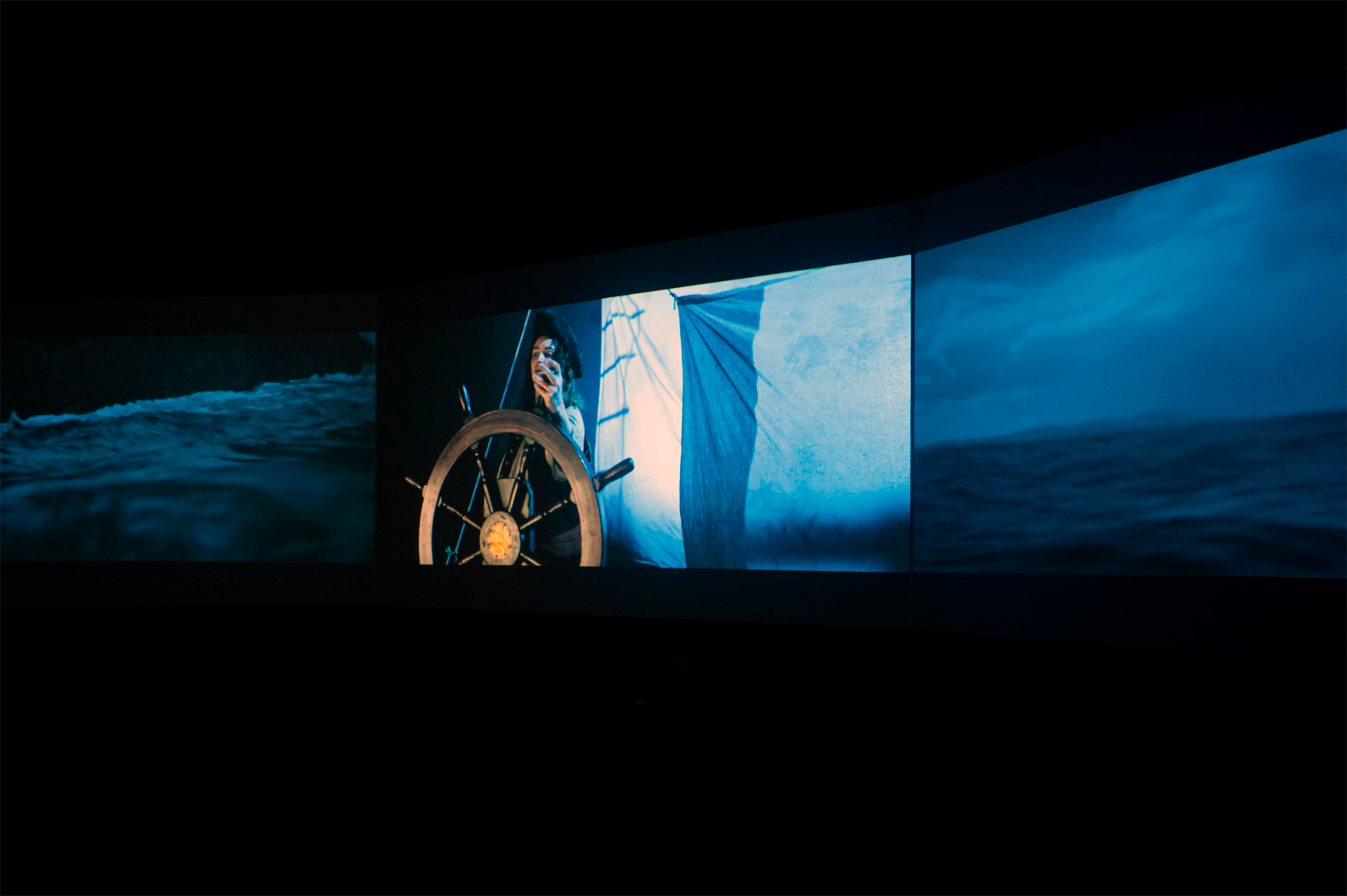 But her work isn't cross-cultural jollies – as anyone who has witnessed the sometimes bloody early encounter reenactments in Reihana's in Pursuit of Venus [infected] can testify. Instead, her work ("monumental" – New York Times; "necessary" – The Guardian) is about exploring conflicting points of view.
Take He Wai Ngunguru – Nomads of the Sea, the very reason we're meeting today: Borell has curated a new showing of this 2019 moving-image installation for the Wairau Māori Art Gallery in Whangārei's Hundertwasser building. In this work, Reihana has centred conflict between women – "very powerful forthright women," says Borell.
One of the characters is based on real-life convict Charlotte Badger. What really happened in Tasmania in 1804 is up for debate but as Reihana tells it, Charlotte and her friend "stole a boat called Venus". Reihana loves that Charlotte takes the captain's tricorn hat for herself. "Why is this woman stealing a ship? It's f--- great."
Charlotte sailed to the Bay of Islands. "The idea is that she is the first European woman who lived in New Zealand. Even if it's not her, who was it?" says Reihana. "And who was the first mixed-race child? Because that's what I am […] my Dad's Māori and my mum's English and Welsh."
Reihana uses this personal interest as a leaping-off point to imagine the past. "So, I was thinking 'ok, if I was growing up in a Māori village and this white woman comes in and she has a lot of mana, would I be happy with that or not? And what are going to be those points of friction?"
Reihana's Charlotte is pregnant, and a high-ranking woman character (named "Puhi" after the Ngapuhi iwi), says: "I want a life for a life – I'll take the child, you can keep your life."
"I love it, it's so tough and so mean," says Reihana. Her women fight, with fists and taiaha. (She learned from fight choreographer Kereama Te Ua that far north women hid oka daggers in their armpits – hence dancing with upper arms held tight to the side of the body.)
The fascination with toughness contrasts with Reihana's friendly, welcoming demeanor, but it's also clear she has backbone and bravery, and is a highly-organised professional. Her light-filled living room gives the impression of vast space despite its small size ("bijou", you might call it, for the joy of hearing Reihana scoff at such pretension). The shagpile rug feels retro, and the art is prominent: abstract-adjacent works by Julian Hooper, Jon Toothill, and Nonggirrnga Marawili. A funsize Reuben Paterson gourd hangs at head height, like a tiny petalled teardrop boxing bag.
Despite her suburban reminiscences and love of the city, home is not actually Auckland at all for Reihana. Instead, the Whangārei opening for He Wai Ngunguru is a homecoming of sorts for her – or at least, it's "half way up" to Ōtaua, on the Hokianga side of Kaikohe, where her Dad was born, and where he is buried. "That's home," says Reihana. "I find it really intriguing that [it's] somewhere I've never lived." But the family would go there a lot. "My Dad used to throw the four of us [kids] in the back of the Holden and drive at night." Reihana honoured her father – who died in 2019 – by naming one of the characters in He Wai Ngunguru after him: chief Huri-Waka. His father – Lisa's grandfather – left his family "when they were really young so they brought themselves up. […] My Dad came down from up north to make money to send home because they were abandoned."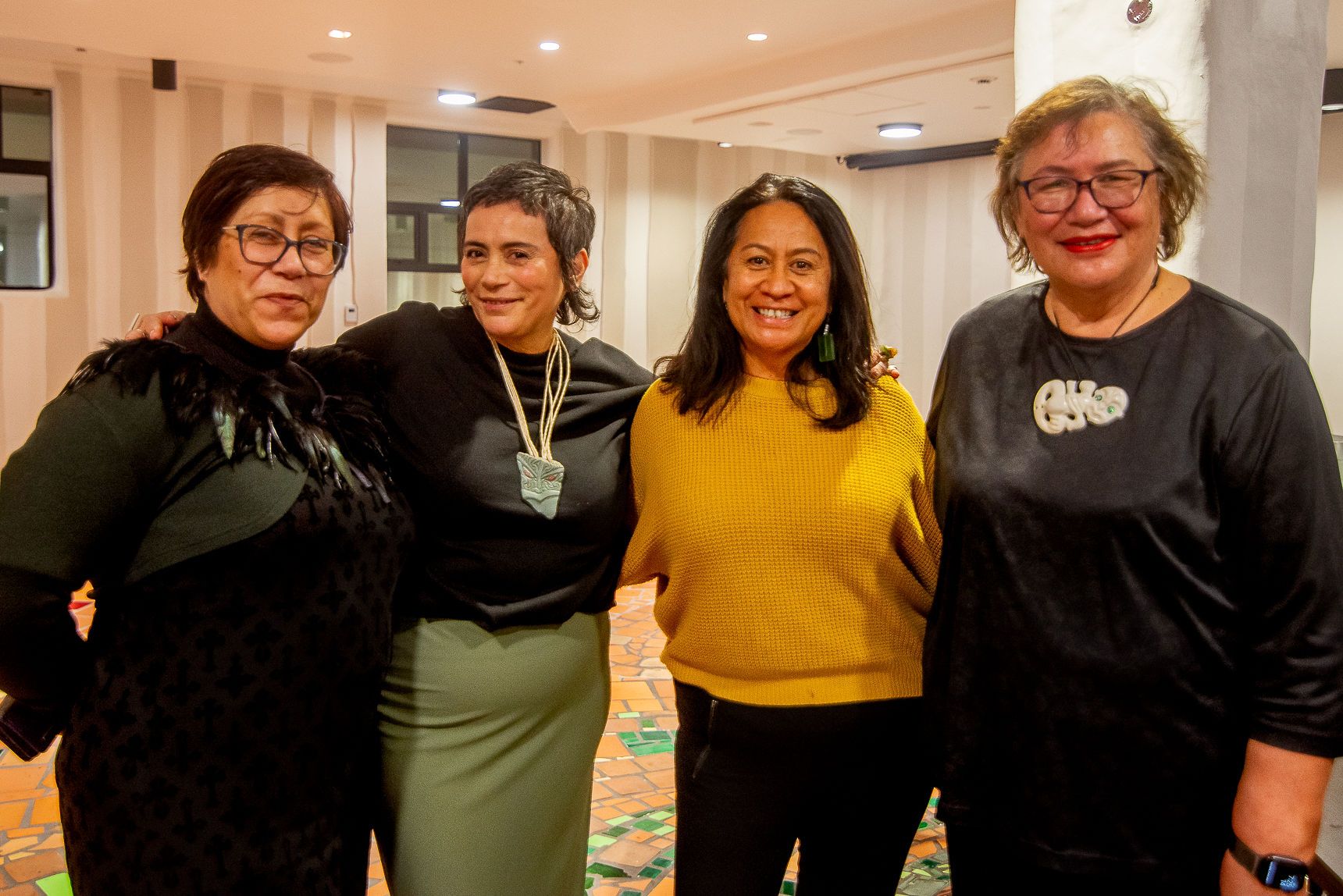 Exhibiting at Wairau – and being on its trust board, along with Borell – is a way for Reihana to also give back up north. Whangārei's growing arts scene contrasts with what Borell accurately calls the town's "very redneck undertow". The Hundertwasser grand opening (which coincided with last year's Parliament grounds occupation) was marred by an "ugly" protest, aimed at the Prime Minister – who wasn't even there. But pleasingly, Wairau is attracting lots of locals – its Māori artists "are speaking to all New Zealanders, because they're really strong contemporary artists that […] have stories to tell us about this land," says Borell (Pirirākau, Ngāiterangi, Ngāti Ranginui, Te Whakatōhea).
As for Reihana, she says "It's kind of scary taking things home. If anyone's going to give you a slap, that's where it's going to happen." She laughs, but she's serious. "But at the same time, it's exactly where [the work] should be. […] When it's close to home it's fantastic."
What is curator Nigel Borell doing now?
When he's not curating Lisa Reihana's He Wai Ngunguru, or receiving special awards for his "significant impact on our arts and cultural landscape", what is legendary 2021 Arts Foundation Laureate Nigel Borell up to these days?
After resigning from the Auckland Art Gallery in late 2020, during his massive, landmark Toi Tu Toi Ora contemporary Māori art survey, he "spent the first six months in the warm embrace of everyone's experience of the show […] that was the most amazing antidote of all the hard work of getting to that finish line." He's excited to see how the next generation will further shape the show's "big lofty ideas" about curation anchored in te ao Māori.
He's now curator taonga Māori at the Auckland Museum, and looking forward to an overhaul of the iconic Māori Court by 2029, the Museum's centenary. He hopes to show "Maori as a living culture [by] making sure the contemporary artists are living and breathing next to these taonga."
And some of his own artwork is on display – exquisite, memorable kawakawa leaves (perhaps evoking bitter medicine) in acid-green brocade and paper cutouts – in "Muru", a Papakura Art Gallery show (until July 29) accompanying a new library mural, led by Sir Haare Williams. Both show and mural are about Ngā Pakanga o Aotearoa, the New Zealand Land Wars, "quite a heavy kaupapa," as Borell says. He agreed to the project to honour Matua Haare. "I value my relationships with my elders now that my parents have gone […] - the wisdom and just the way they centre you - I've become quite spoilt with that."
Last but not least, Borell is now prioritising his own wellbeing. His new career mantra is "just to be like water, my friend," he laughs, quoting Bruce Lee. "And not try and worry or over think it." He and his twin sister Belinda celebrate their 50th birthday this year in Rarotonga.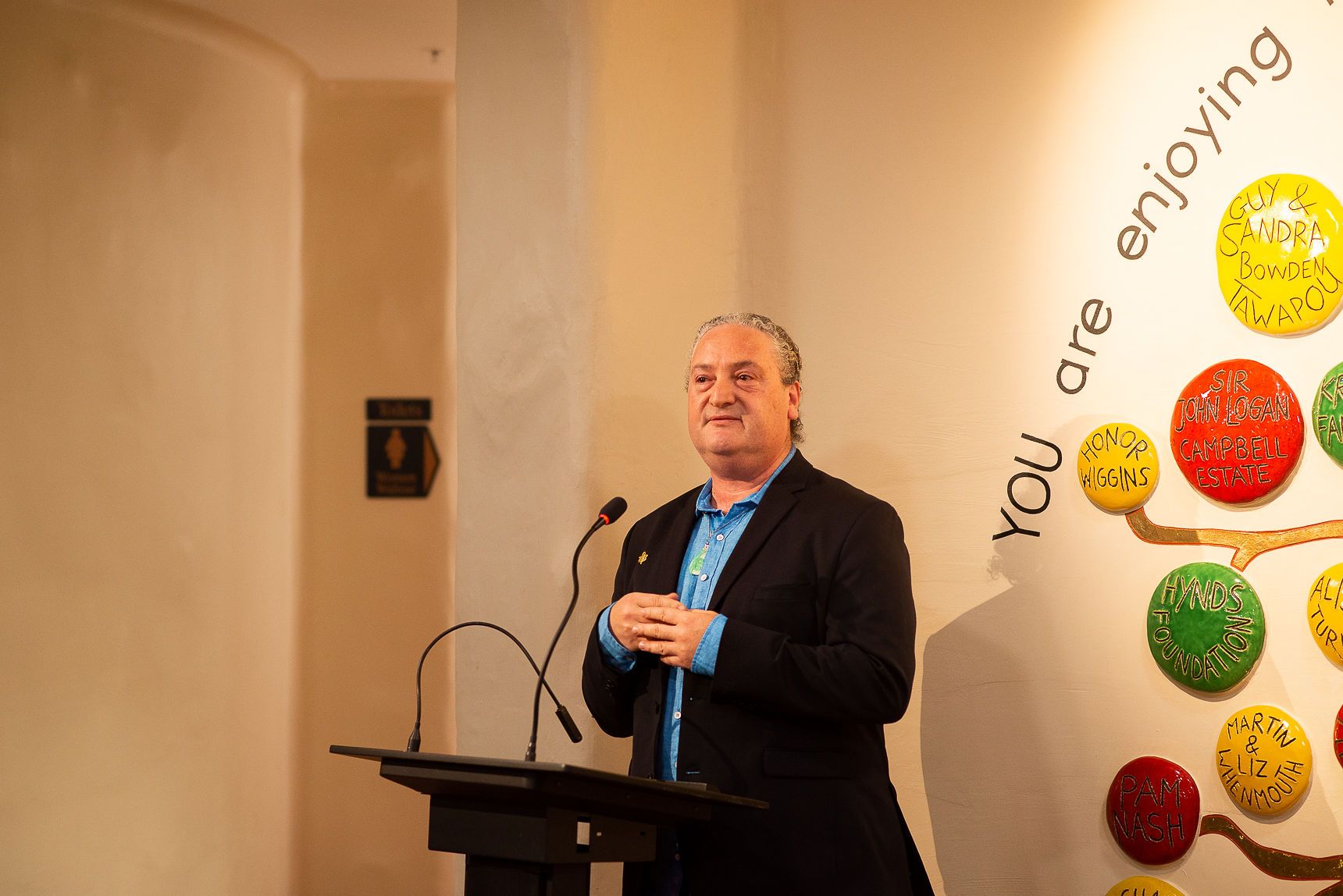 Luxury designer Christian Louboutin is a Lisa Reihana fan
So, yeah, just casually… Christian Louboutin, billionaire tastemaker of red-soled high heel fame, is a massive Lisa Reihana fan.
After seeing in Pursuit of Venus [infected] on the last day in Venice in 2017, he wrote to Reihana and asked if she would come and meet him in Australia. "And I said 'No. Would you come and meet me in New Zealand?' Because I was getting my ONZM," says Reihana, who has since upgraded from an Officer to a Companion of the NZ Order of Merit (CNZM). "He said 'I want you to do my biography' and I said 'Well I don't know you, so we have to get to know each other'. So that's what we did. We spent a couple of years hanging out… flying backwards and forwards."
Reihana and her partner James Pinker visited Paris, Portugal and Louboutin's castle in the south of France. "When I found out he was Egyptian and he'd built a traditional boat, a felucca, I said 'Well let's float down the Nile." And lo, it came to pass.
"It's so much fun because he's making things all the time," says Reihana, sporting snazzy black Louboutin sneakers with red-and-white shark-tooth soles. "Everything is like an adventure."
Reihana found his fearlessness inspirational. "It's so interesting to find someone who is not scared of anything." Her resulting work was exhibited in Paris in 2020.