Lisa Reihana: He Wai Ngunguru, Nomads of the Sea
13 July — 30 March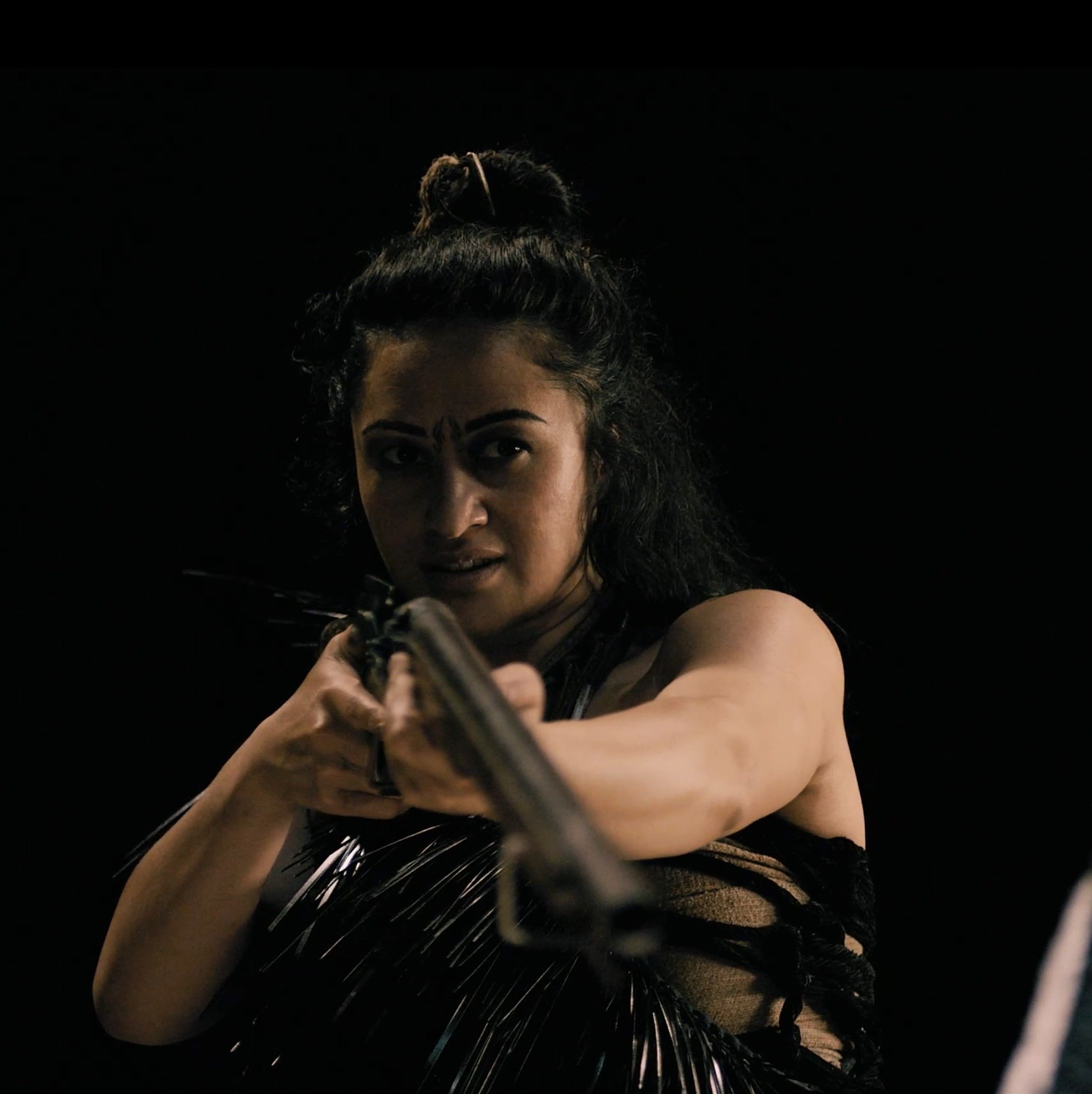 Location
Wairau Māori Art Gallery
Event Type
Wairau Māori Art Gallery, Event, Exhibition, Activities & Events
Lisa Reihana: He Wai Ngunguru, Nomads of the Sea Lisa Reihana: He Wai Ngunguru, He Kaipaoe Moana
He Wai Ngunguru weaves history and storytelling to delve into the challenges of cultural leadership, spiritual traditions and gender values in 19th-century New Zealand.
Lisa Reihana MNZM, skillfully merges meticulous research and primary sources with reimagined narratives, shedding light on the rich culture and history of the Māori and Pacific Islader communities. Employing a diverse range of artistic mediums, such as performance art, photography, installation pieces, as well as video and animation, Reihana constructs immersive cinematic tableaus. Her recent endeavours portray the historical encounters between colonial powers in the South Pacific as an ongoing web of entanglements between European settlers and indigenous peoples, with far-reaching implications that persist to this day.
Reihana's captivating installation, He Wai Ngunguru - Nomads of the Sea (2019), interweaves fact and fiction to explore the complex social dynamics of 19th century New Zealand. Through the character of Storyteller, an enigmatic figure that fluidly shifts between masculine and feminine voices, viewers are introduced to Charlotte Badger, a Pakeha settler woman who defies societal norms through her mutinous actions, and Puhi, a proud wahine descendant of the Ngā Puhi tribe, whose jealousy is stirred by Charlotte's rising influence.
In the early encounters of Pakeha settlement, when intermarriage, trade, and the acquisition of firearms were perceived as crucial for Māori survival, Māori Chief Huri Waka extends his protection to the fugitive Charlotte within his tribal lands, disrupting the traditional roles of women in Aotearoa as matriarchs, landowners, and spiritual guardians.
Charlotte's presence not only introduces the allure of material wealth and the spoils of the Empire, but also draws parallels between the value placed on foreign women and the power of firearms.
 As a Pakeha Māori—a term denoting Europeans who adopted and assimilated into Māori culture—Charlotte becomes instrumental in augmenting Māori strength, acquiring strategic advantages, and ultimately countering the encroachment of Settler dominance. The installation's centerpiece, "He Wai Ngunguru," delves into the unique circumstances faced by women within this cultural context, juxtaposing European legal systems with Māori traditions and moral values. The results are electric and charged. Reihana's filmic interpretation and masterful storytelling here drops us into this narrative with fresh eyes.
Ko He Wai Ngunguru ka whiriwhiri hitōria me te kōrero tuku iho kia haurapa ki roto i ngā tautētete o te rangatiratanga ahurea, tikanga ao wairua me ngā uara arotoka-ā-ia ki roto i te rau tau tekau mā iwa ki Aotearoa.

Ko Lisa Reihana CNZM ka whakatōpū ringa rehe i te rangahau mārehe me ngā rawa matua me ngā kōrero waihanga houtia ka whakaheke mārama ki runga i te ahurea me te hitōria matū o ngā hāpori Māori me ngā motu o Te Moana-nui-ā-Kiwa. Ka whakarēhia i te whānuitanga kanorau o ngā kauwaka toi, pērā i te paearu toi, te tango whakaahua, ngā maramara puni, me ngā ataata me ngā whakamāhanahana. Ka waihangatia e Reihana he tūtohi pikitia whakaruku. Ko āna mahi ināia tata ake nei, ka whakaata tūtakitakitanga hitōria waenganui i ngā mana o te whakataiwhenua me Te Moana-nui-ā-Kiwa hei tukutuku porowhīwhiwhi haere noa waenganui i ngā tāngata whai me ngā iwi taketake, me ngā hīraunga totoro tawhiti ka takakawe ki tēnei rā.

Ko te puni whakarau a Reihana i a He Wai Ngunguru Nomads of the Sea (2019), ka kōmitimiti i te meka me te kōrero paki ki te totoro i ngā hihiri hāpori pīroiroi o te rau tau 19th ki Aotearoa. Ka puta i te kiri puaki o Storyteller, he tangata rangirua ka nuku wawaenga i ngā reo tāne me ngā wahine, ko ngā kaimātakitaki ka whakatauria a Charlotte Badger, he wahine tangata whai ka takahi i ngā tikanga porihanga mā roto i ana mahi tutu me Puhi, he wahine karatete, he uri nō te iwi o Ngāpuhi, ko tana pūhaehae ka kōroriroritia e te aweawe maiangi a Charlotte.

Ki roto i ngā whakatauranga moata o ngā kāinga Pākehā, ka moe whakawhitiwhiti, ka hokohoko, kia whiwhi pū, ā, he tirohanga he mea matua mō te orangatanga a Māori. Ka tukuna atu e te rangatira Māori i a Huri Waka tōna whakamaru ki te rerenga i a Charlotte ki roto i ngā whenua a te iwi, ka tihahu i ngā whakataunga ahurea a te wahine ki roto i a Aotearoa hei kuikuia, hei kai pupuri whenua, hei kaitiaki āhuatanga wairua, ko te awenga a Charlotte ka kore noa iho e whakatau i te whakaaroharoha o te matū whai rawa me ngā takaora o te emepaea, engari anō ka tuhi whakarara waenganui i ngā uara ka utaina ki runga i ngā wāhine rāwaho me te mana o ngā pū.

Hei Pākehā Māori – he uinga whākamātautau Pākehā kua whāngaitia me te orotau ki roto i te ahurea Māori – ko Charlotte ka hua kia ringaringa ki roto i te whakakaurahi i te pāuauatanga, whiwhi ai i te huanga rautaki me te taupaepae i te otinga i te aurara o te whakatopatopa tāngata whai. Ko te taonga matua ki te puni, "He Wai Ngunguru" ka whakaruku ki roto i ngā āhuatanga ahurea ka angatia e te wahine mā roto i te āhua ahurei, ngātahitia ko ngā pūnaha ture me ngā tikanga me ngā kawa Māori. Ko ngā hua whakaputa he mea hihiko me te huakanga. Ko te whakamāoritanga ā pikitia a Reihana me tana wani kē ki te tuku kōrero ki konei ka whakataka iho i a tātou ki roto i tēnei kōrero me ngā kanohi hou.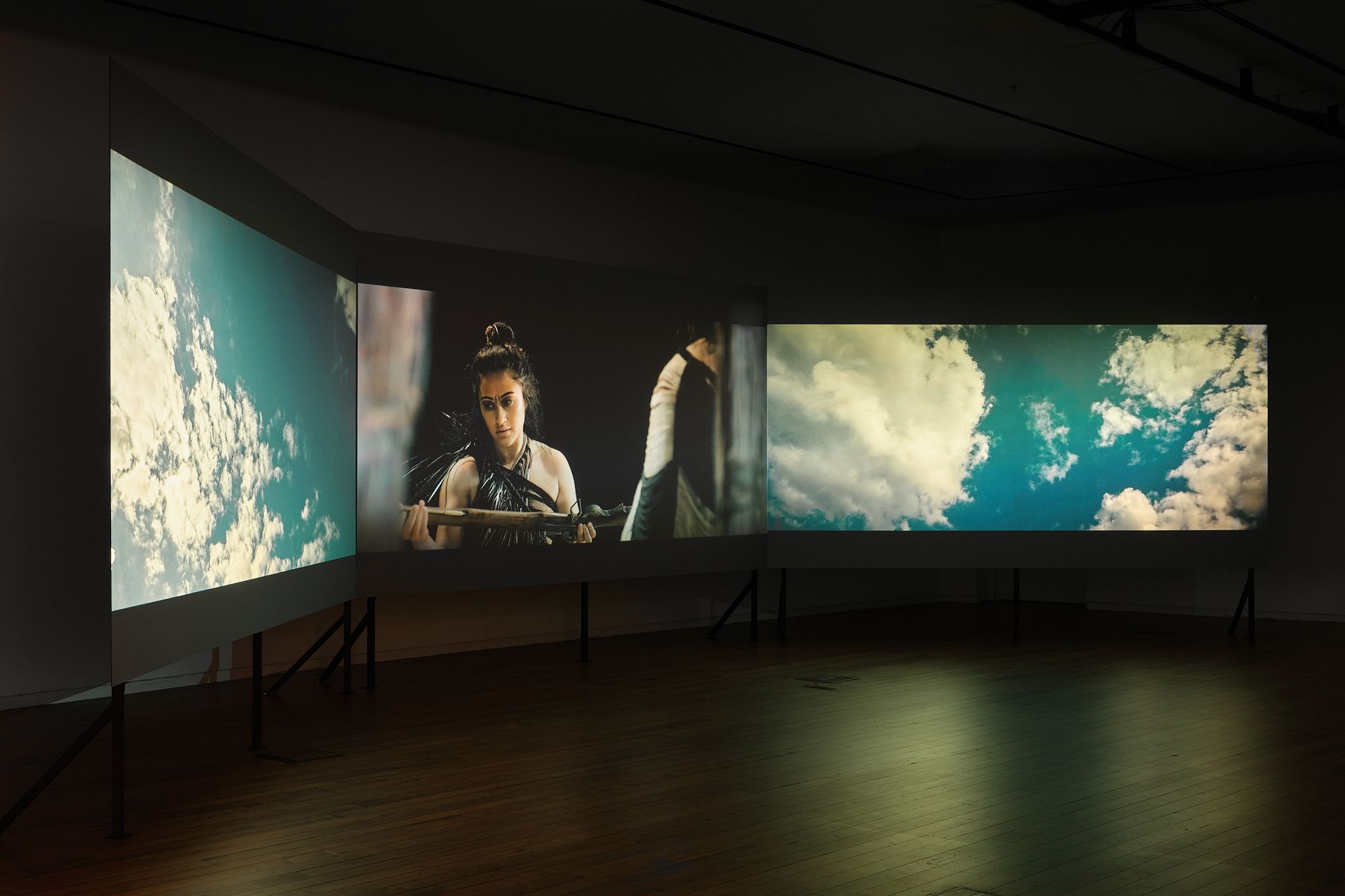 Artist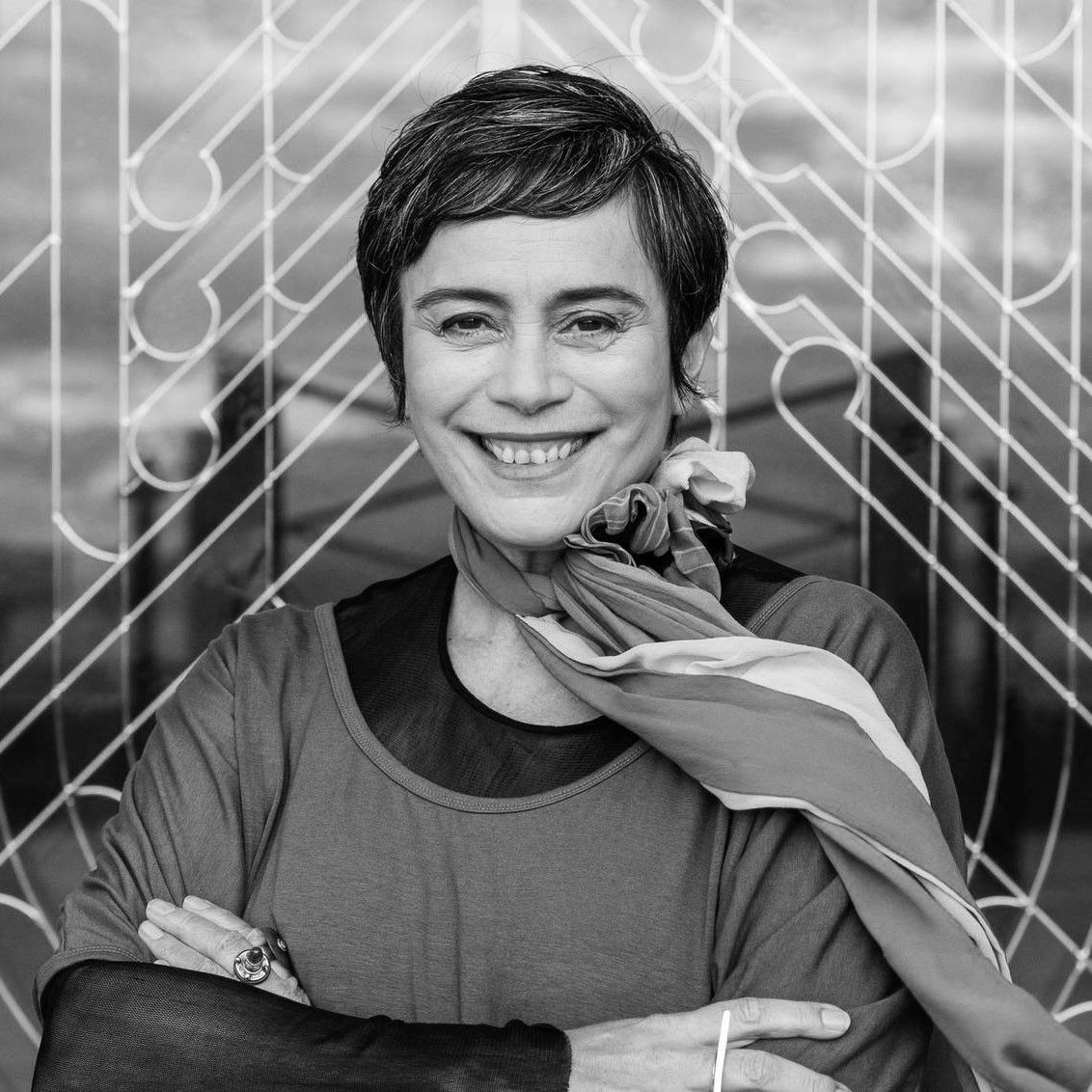 Lisa Reihana
Ngāpuhi, Ngāi Tūpoto, Ngāti Hine, Ngāituteauru

Lisa Reihana, CNZM is a pioneering moving image and digital media artist. Of Ngapuhi descent Reihana's practice spans across four decades as she innovatively explores history, culture, and identity through performance, photography, installations, and multimedia. Her immersive works traverse fact and fiction, offering an interpretive viewpoint that beings fresh perspectives on colonial encounters and the dynamics between indigenous communities and European settlers.
Through her groundbreaking artistic contributions, Lisa Reihana has played a key role in the development of video, film and moving image within contemporary New Zealand art and her practice has made a significant contribution to the development of Māori moving image and contemporary Māori art inspiring a new generation of Māori digital media artists.

Ko Lisa Reihana MNZM he whakaatūranga nukunuku paionia me te ringa toi matihiko pae pāpāho Nō te taihekenga Ngāpuhi ko ngā mahi a Reihana ka whakawhitiwhiti i te whā tekau tau me tana totoro auaha i te hitōria, te ahurea, me te tuakiri mā roto i te whakaataata, te tango whakaahua, ngā puninga me ngā rongo rau. Ko ana mahi ruruku ka whakawhiti i te meka me te kōrero paki, ka tohatoha i te tirohanga whakamāori ka kawe tirohanga hou ki runga i ngā whakataunga whakataiwhenua me ngā hihiritanga waenganui i ngā hāpori taketake me ngā tāngata whai Pākehā.
Credit list
| | |
| --- | --- |
| Writer & Director  | Lisa Reihana |
| Producers                                                  | Lisa Reihana, Selina Joe, Whetu Fala |
| Puhi                                                   | Te Puawaitanga Winterburn |
| Charlotte Badger | Liz Kirkman |
| Huri-Waka | Eds Eramiha |
| Hine | Ihaia Chapman-Rangiheuea |
| Sailor                                                         | James Pinker |
| Ena | Suzanne Tamaki |
| Director of Photography | Sam Tozer |
| Production Designer | Simon Bright |
| Costume Designer | Bob Buck |
| Editor | Sam Tozer |
| Music Producer | James Pinker |
| Original Score | Sean Cooper |
| Ngapuhi Te Reo Maori Constultant | Peter Lucas Jones |
| Cultural Adviser | Haami Piripi |
| Drama Consultant | Nancy Brunning |
| Stunt Choreographer | Dayna Grant |
| Stunt Assitant | Kasina Campbell |
| Taiaha Choreographer | Kereama Te Ua |
| First Assistant Director | Joe Nolan |
| Unit Manager | Wi Rakete |
| Set Decorator | Marjorie Mashall |
| Set Builder | Kristos Focas |
| Art Department Assistant | Jarl Benzon |
| Head Greensman | Mathew Handscomb |
| Greens Person | Louise Barry |
| 3D Stereographer | Sean Kelly |
| Camera Operator | George Hennah |
| Astrophotography | Tim Firkin |
| First Assistant Camera Dusty | Dusty Millar |
| 3D Digital Imaging Technician | Martin Le Breton |
| Picture and Workflow Architect | Anthony S. Pratt |
| Data Wrangler | Rajeev Mishra |
| Sound Recordist | George Nepia III |
| Gaffer | Adrian (Wookie) Hebron |
| Best Boy | Chris Emerre |
| Lighting Console Operator | Reuben Morrison |
| Rigger | Gareth King |
| Lighting Technician | Sophie Lloyd |
| Lighting Technician | Edward Tyrie |
| Key Grip | Melissa Rirnui |
| Best Boy | Marice Kapua |
| Grip | Jan Kleinheins |
| Special FX | Jai Ingram & Shaan Ingram |
| Props Buyer / Set Dresser | Gil West-Walke |
| Standby Props | Grace Acheson |
| Costume Supervisor | Carolyn Fenton |
| Costume Coordinator | Paul Booth |
| Hair & Makeup Supervisor | Elizabeth McCarthy |
| Makeup Artist | Andrea Plested |
| Makeup Supervisor (Storyteller) | Stefan Knight |
| Visual Effects Editor | Sam Tozer |
| 3D Post Production | Lot23 |
| Sound Designer | Tom Scott-Toft |
| Taonga Puoro | Riki Bennett |
| Musician | Phil Dadson |
| Interns | Ali Foa'i |
| | Matilda Boese-Wong |
| | Lanita Ririnui |
| | Emily Berryman |
| | Rameka Tamaki |
| Health & Safety Officer | Ethan Mikkelsen |
| Accountant | Entertainment Accounting Services |
| Insurance | Andrea Clout - Crombie Lockwood |
Nga Mihi Kia Koutou
Allpress Coffee... Neil & Phillipa Adcock...Ngahiwi Apanui... Christina Asher... Louise Baker... Richard Bluck... Paul Booth & Heta Timu... Kirsty Cameron...Rhana Devenport... Elizabeth Ellis... Kirsty Fromont... Liam Goulter... Tanemahuta Gray... Hapai Productions... Dion Hartley... Phil Kelly... Richard Lander... Murray Love... Catherine Madigan... Hineani Melbourne... Angela Mooar... Ian Otten... Lynne & Larry Parr... Derek Slade... Marg Slater... Karen Soich...Taki Rua Theatre... Erina Tamepo... Keith Wong... Sheikha Hoor Al-Qasimi... Zoe Butt... Reem Shahid... Lana Samman... Younnus Mahammad... Andre Perez... Ayman Zedan
Funding Partners
Creative New Zealand... Co-commissioned by Sharjah Art Foundation... Jan Warburton Charitable Trust... Te Taura Whiri Maori Language Commission... Nga Aho Whakaari... Fala Media... Sundance Institute... Weta Group
© Reihanamations Ltd MMXIX